Looking for more information?
Download your FREE guide here!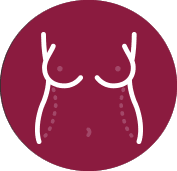 Breast Augmentation Guide
Latest News
Read the latest news and information by Dr Perron and the team.
When is The Right Time for A Tummy Tuck?
Making the decision to undergo an elective surgical procedure is not a decision that should be taken lightly. While considered to be safe, the tummy tuck procedure is a major surgery. Once you have made the decision to move forward with the proce...