Looking for more information?
Download your FREE guide here!
Brachioplasty Guide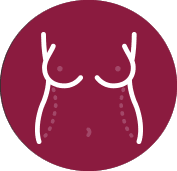 Body Lift Guide
Breast Augmentation Guide
Latest News
Read the latest news and information by Dr Perron and the team.
What is a Breast Lift?
Are you unhappy with your silhouette? Pregnancy, breastfeeding and gravi...
Top 5 Questions about Breast Augmentation
Prior to any cosmetic procedure, it's essential that you take the time to ...
Dr Justin Perron talks breast implant removal surgery on the Today Show

Are You Considering Breast Augmentation Treatment?
Dr Justin Perron is a Brisbane based plastic and reconstructive surgeon who is passionate about providing you with the highest standards of care
Born in Canada to a medical family, and educated in Australia, Dr Justin Perron has a wealth of...
Tuesday 19th December 2017
A death at the hands of an overseas surgeon sparks Australian coroners request
Around 15,000 Australians travel overseas for cosmetic and dental work each year with the hope of a quick and cheap fix. Many Aussies can look to pay only a third of what it would cost in Australia for a range of complex procedures including face-lif...
Wednesday 02nd August 2017
Jade MacKinnon starts her #unfiltered journey
Our lovely patient, Jade MacKinnon, posted this video on her Instagram account last night talking about her upcoming surgery. Jade is taking over our blo...
Meet Jade Mackinnon: Dr Justin Perron patient and IFBB Bikini PRO
Having undergone a number of botched surgeries in the past, Jade approached Dr Perron for a fresh start.As a plastic and reconstructive surgeon with over 15 years' experience, Dr Justin Perron has seen a number of athletes and fitness professio...
Why breast augmentation isn't just about appearance
Although generally women choose to undergo breast augmentation purely for aesthetic reasons, there are a number of functional benefits which should be considered. A breast augmentation may be used to correct deformities and can be a reconstructive op...
Wave goodbye to you wobbly underarms once and for all!
Brachioplasty, or an arm lift, is a procedure aimed at removing excess skin and fat from the back of the arms in order to improve the shape and contour. Fluctuations in weight, growing older, and genetics can cause drooping or sagging of the skin on...
5 reasons why body lift surgery is the last step in your weight loss journey
Often called a 'tummy tuck' abdominoplasty and other stomach altering surgeries have often been conducted individually to reshape and recontour the abdomen, without paying attention to other areas which may have been affected when a large amount ...