Looking for more information?
Download your FREE guide here!
Brachioplasty Guide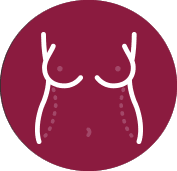 Body Lift Guide
Breast Augmentation Guide
Latest News
Read the latest news and information by Dr Perron and the team.
Wednesday 02nd October 2019
What Types of Body Fat Can Liposuction Remove?
Liposuction is a cosmetic procedure that is used to remove body fat. It's one of the most frequently performed plastic surgeries for both men and women....